Good news! We are thrilled to announce that SOLARMAN solar monitoring platform has been recognized as 2022 Top Solar Software and Monitoring Products by Solar Power World.
https://www.solarpowerworldonline.com/2022-solar-software-monitoring-products/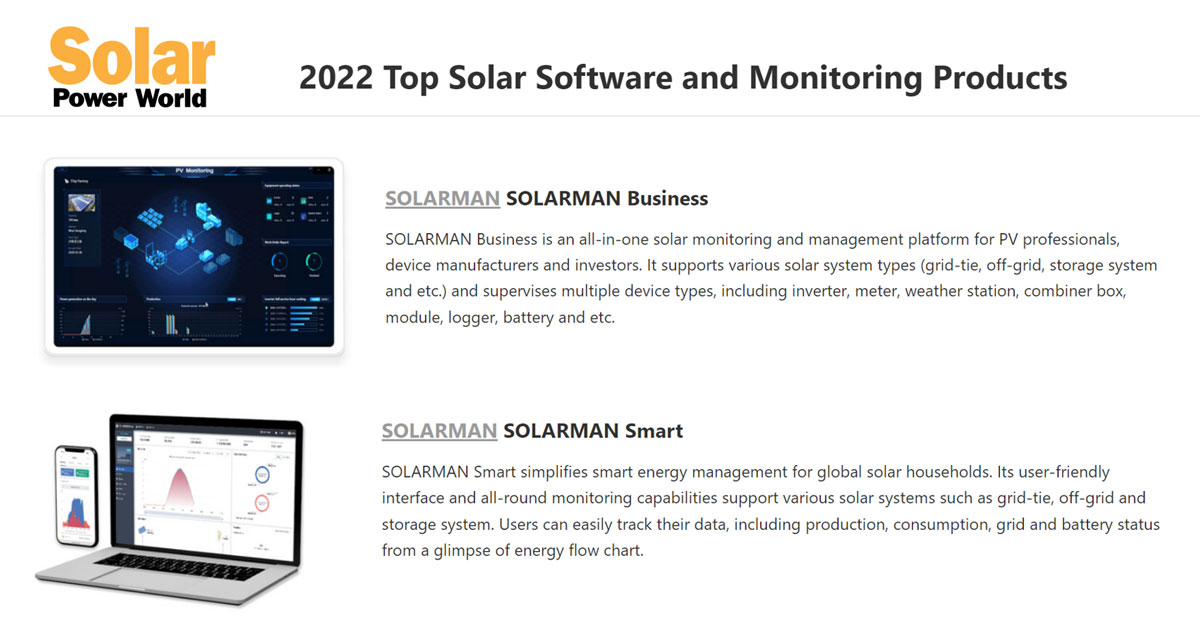 Solar Power World is well known as the leading online and print resource for news and information regarding solar installations, developments and technology. We are proud to be recognized as one of the leading solar software and monitoring products in the solar industry, and we will continue to innovate and improve our platform to meet the evolving needs of our customers, committed to providing our customers with the best solar monitoring solutions.
SOLARMAN – SOLARMAN Smart
SOLARMAN Smart simplifies smart energy management for global solar households. Its user-friendly interface and all-round monitoring capabilities support various solar systems such as grid-tie, off-grid and storage system. Users can easily track their data, including production, consumption, grid and battery status from a glimpse of energy flow chart.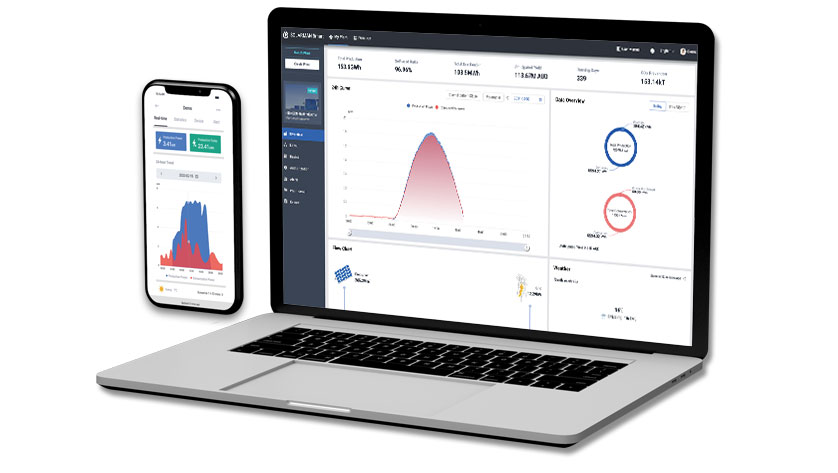 SOLARMAN – SOLARMAN Business
SOLARMAN Business is an all-in-one solar monitoring and management platform for PV professionals, device manufacturers and investors. It supports various solar system types (grid-tie, off-grid, storage system and etc.) and supervises multiple device types, including inverter, meter, weather station, combiner box, module, logger, battery and etc.