As July and August enter the peak summer electricity consumption in the northern hemisphere, the contradiction between power supply and demand is prominent. Since mid-June, the continuous high temperature weather has caused a sharp increase in the power consumption of electrical appliances such as air conditioners, and the power demand in many places around the world has reached a record high. According to reports, the electricity price of the European Energy Exchange reached a record high of 553 euros/MWh in the recent auction. European energy shortage and electricity price increase have stimulated the demand for distributed photovoltaic to continue to exceed expectations. In May of this year, European Commission has announced a mandate for rooftop solar on commercial and public buildings by 2027, and for residential buildings by 2029. The EU target for renewable energy has been increased from 40% to 45%.
(From:https://www.pv-magazine.com/)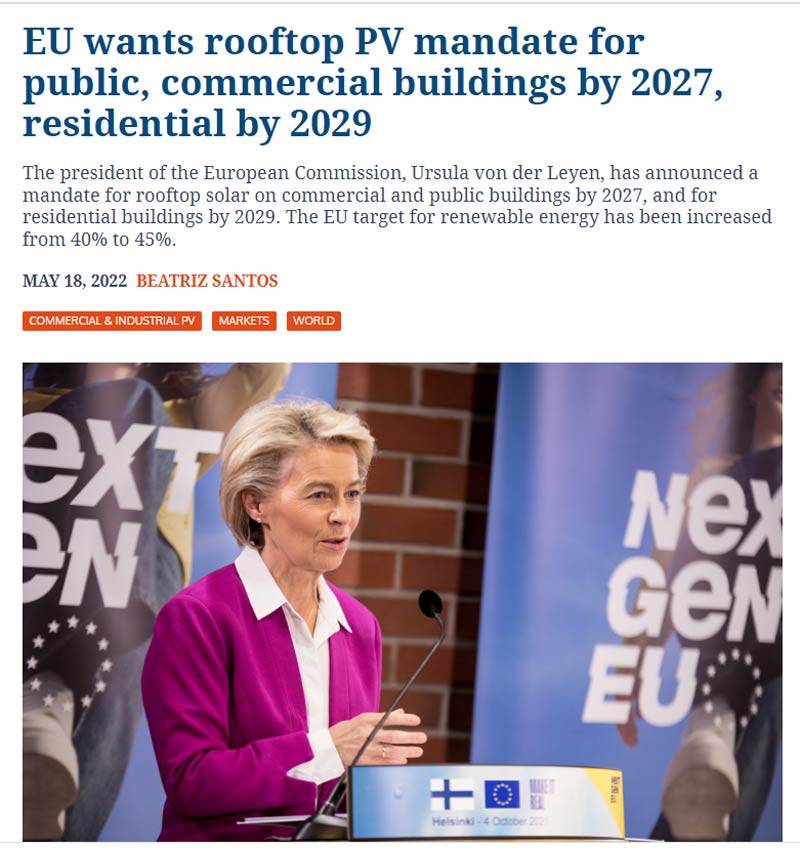 As a leading brand of distributed Solar Monitoring, SOLARMAN complete solution including hardware, software and data analysis is popular among global customers.
SOLARMAN DIN-Rail logger adopts rail type design, which meets industrial standard and can be quickly installed. The data logger collects device operating status and power generation data via RS485/RS422/RS232 and other local communication interfaces. It can transmit data to SOLARMAN monitoring platform via WiFi, 4G, Ethernet and other remote communication methods. With the advantages of industrial design, it features in high compatibility and strong adaptability. DIN-Rail logger is compatible with a variety of device types. The excellent design ensures the functions of remote control, debugging and upgrading. It facilitates real-time viewing of device operating status and data details, and provides users with a complete O&M management scheme for C&I PV plants.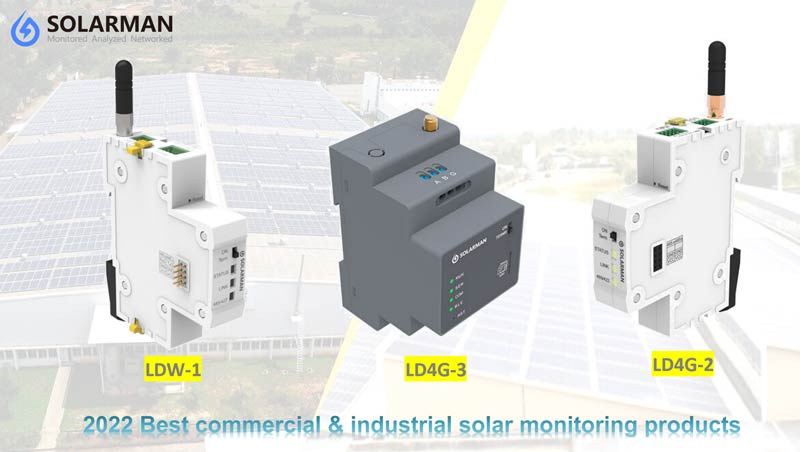 Functional Parameter:
Easy installation: standard 35mm DIN-Rail;
Visual status: equipped with 4 indicator lights, device operating status at a glance;
Real-time alert: timely notification ensures fast troubleshooting;
Data upload: data uploading interval is optional from 1 to 15 minutes, users can view the data at anytime and anywhere;
Industrial Grade Design:
Stable operation ensurance: undervoltage protection, lightning protection design, software and hardware watchdog and anti-interference enclosure;
Industrial grade component: work stably under the environment from -30℃ to +70℃;
Circuit protection: DC 5V-12V wide voltage design, power supply anti-reverse safeguard function;
Data security: data-resuming, network retry, data verification and data detection;
Signal strength: external sucker antenna with its gain of 2.5dBi.
Flexible Usage:
High compatibility: compatible with multi-interface, multi-brand and multi-type devices;
Convenient communication: support WiFi/4G/Ethernet and other remote communication methods, support RS485/RS422/RS232 local communication interfaces;
Remote control: supports remote control, debugging and upgrade functions, which is convenient for O&M;
Parameter setting: support APP, web, remote server and other parameter setting methods;
Loading capacity: support up to 20 devices running at the same time.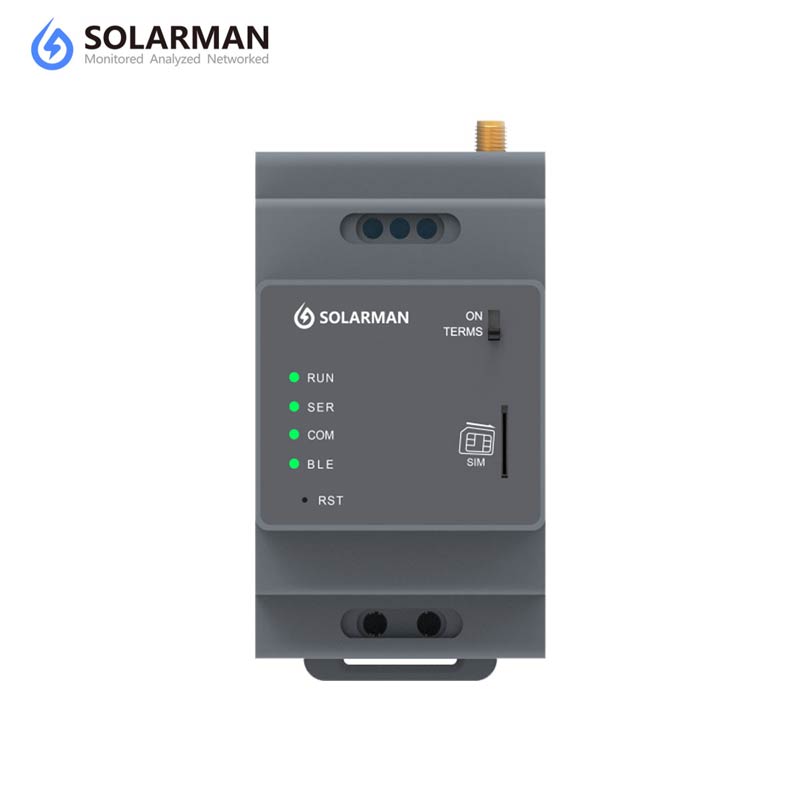 If you are interested in this product, please contact us for the detailed information and latest quotation of this product.
Email: info@solarmanpv.com