SOLARMAN three-phase smart meter is usually used for commercial and industrial energy monitoring. Its embedded communication module supports GPRS, NB-IoT, WiFi, 4G and etc. It can measure 6 circuits with single-phase CT or 2 circuits with three-phase CTs at max., with protection functions in case of over-voltage, under-voltage, over-current, overload. It can measure voltage, current, active power, apparent power, active energy, split-phase energy, time-sharing power, reactive power, frequency, power factors and other electrical parameters.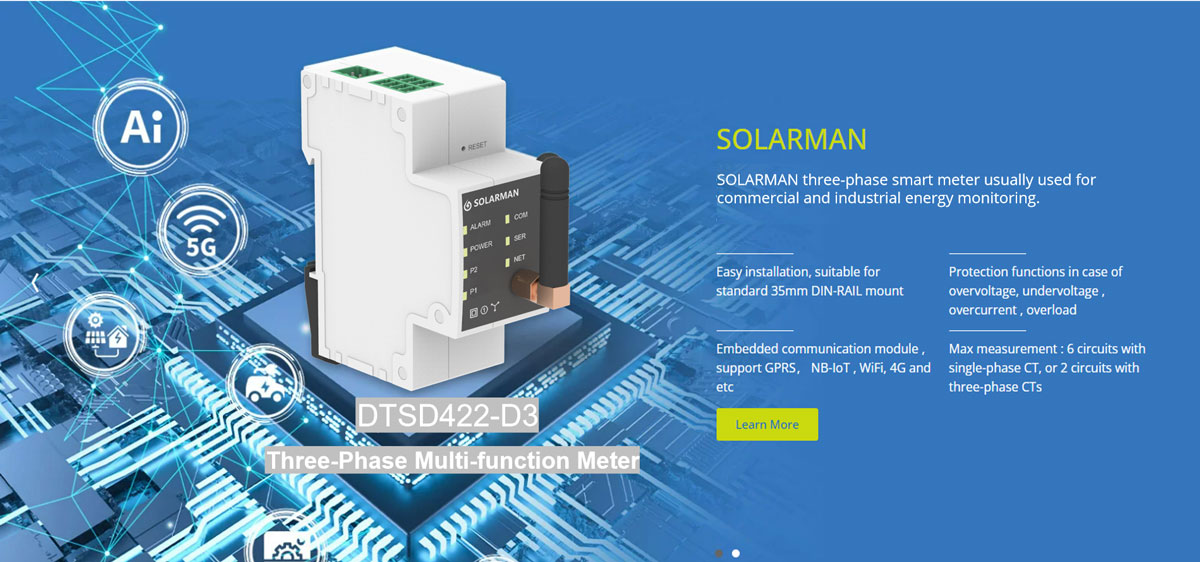 SOLARMAN Smart Meter, a best choice for solar PV distributors & installers & owners.
Pls contact info@solarmanpv.com to get more information and quotation for the smart meter.