Generally, power consumption data is monitored by devices such as inverters or meters on load side. If the device in PV plant doesn't have consumption metering function, then users will not be able to check the power consumption data and the plant consumption data on SOLARMAN cloud platform will be displayed as "–". If users do not wish to check the consumption data, please switch the system type from "Self-consumption" to "All on Grid". After the setting is done, SOLARMAN cloud platform will only display the power production data. (This setting will not change the actual grid-tied type of the plant, it only affect the display data on SOLARMAN cloud platform.)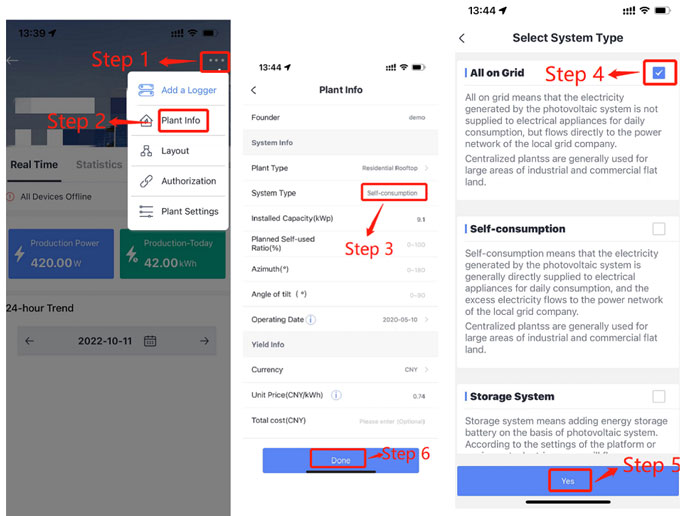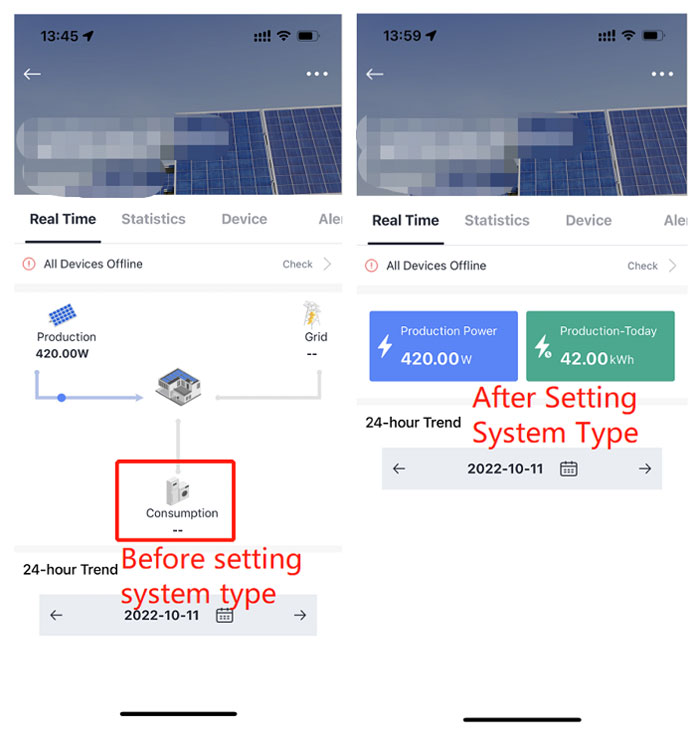 If users wish to check the consumption data,SOLARMAN smart meter is the best choice for you. SOLARMAN smart meter is applied for energy management purpose, and it works to measure and control electricity consumption of household and industrial electricity, PV plant, intelligent building and etc,. It can realize the real-time measurement of voltage, current, active power, frequency, power factor, positive/negative active energy and other parameters. According to the usage scenarios, it is mainly divided into two categories. One is used for single-phase circuit and another is for three-phase circuit. It supports WiFi/4G/GPRS/RS485 communication methods and adopts standard 35mm DIN-Rail mounting. It features in high reliability, high accuracy, compact size and easy to install, etc. Furthermore, SOLARMAN cloud platform can help you monitor the consumption data at anytime and anywhere, which makes great facilitation to energy management.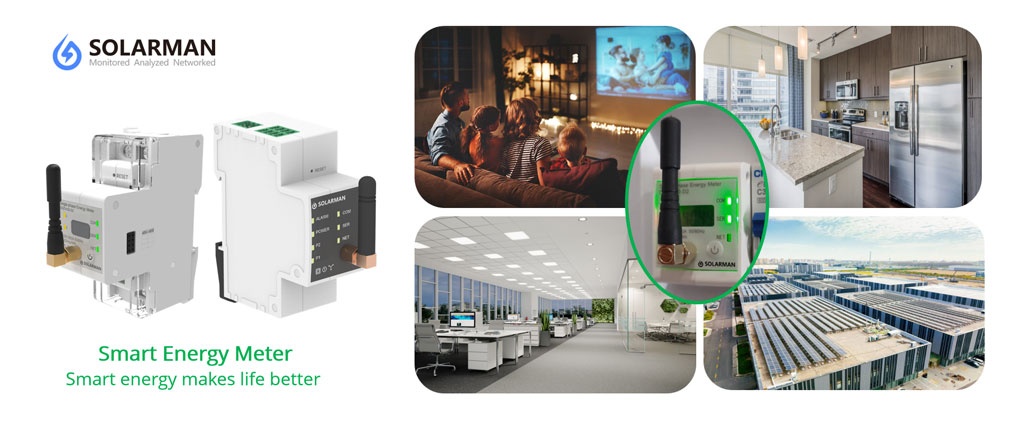 For more information, please visit:
https://www.solarmanpv.com/products/smart-meter/
Or contact info@solarmanpv.com for consultancy services.