With the deep understanding of SOLARMAN one-stop service system for intelligent management of global new energy assets, SOLARMAN international website has been redesigned and upgraded, aiming to offer a more professional and customer-oriented service for global customers.
Domain name: www.solarmanpv.com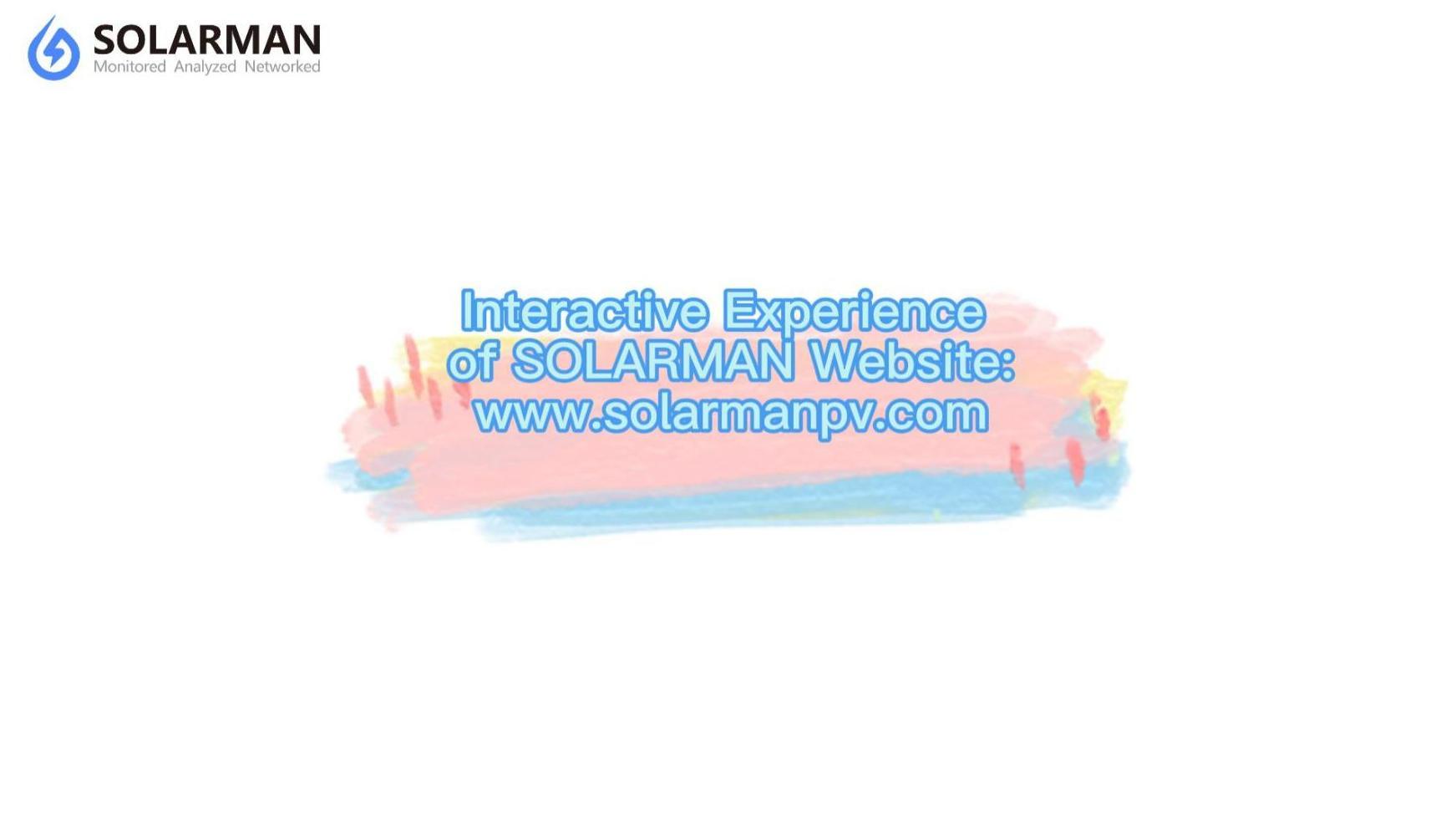 (The video above will show you some design of the website.)
SOLARMAN has always attached great importance to customer's personal demands and is committed to the construction of new energy solutions and service systems of sustainable development. We hope that the new design will help global customers understand SOLARMAN complete solution including hardware, software and data analysis better.
With a more active, comfortable, convenient and inclusive positioning, we have redesigned the overall style, architecture and layout, product display, user interface, functional services, interactive experience and other aspects, showing SOLARMAN's confidence and vision in building a low-carbon life.
Let's take a quick peek at the new appearance of SOLARMAN international website.
Unified Visual Expression
The new website is mainly based on open page display. Through adaptive architecture, the page size can be automatically adjusted according to different terminals. Customers can enjoy smooth access experience from desktop PC, notebook, mobile phone, iPad and other devices. With the comfortable and efficient browsing experience, customers can grasp the latest SOLARMAN news anytime and anywhere.
Clear Architecture&Layout
By adopting modular design, the new web interface is expressed in a more concise way. The new website puts emphasis on key points. With a more rational layout and smooth communication, customers can get an easy access to required information.
Multi-language
In order to facilitate different language customers to browse the website conveniently, SOLARMAN enables "Select Language" function in the upper-right corner, supporting Dutch, French, German, Italian, Japanese, Korean, Portuguese, Spanish, Swedish and etc.
Diversified Communication Service
Multiple communication tools, such as "For sales inquires/For after-sales inquires" floating window, social media platform of Facebook, Twitter, Linkedin, Youtube, Whatsapp, Skype, instant chat window, service hotline and etc. can fulfill diversification demand. Customers can enjoy convenient and efficient communication services anytime and anywhere.
https://www.solarmanpv.com/supportservice/service-contact/ 
https://www.solarmanpv.com/corporate/contact-us/ 
Friendly Interaction Design
The micro interaction design can improve the user experience comprehensively. More refreshing interface style, more diversified interaction mode, more friendly user experience.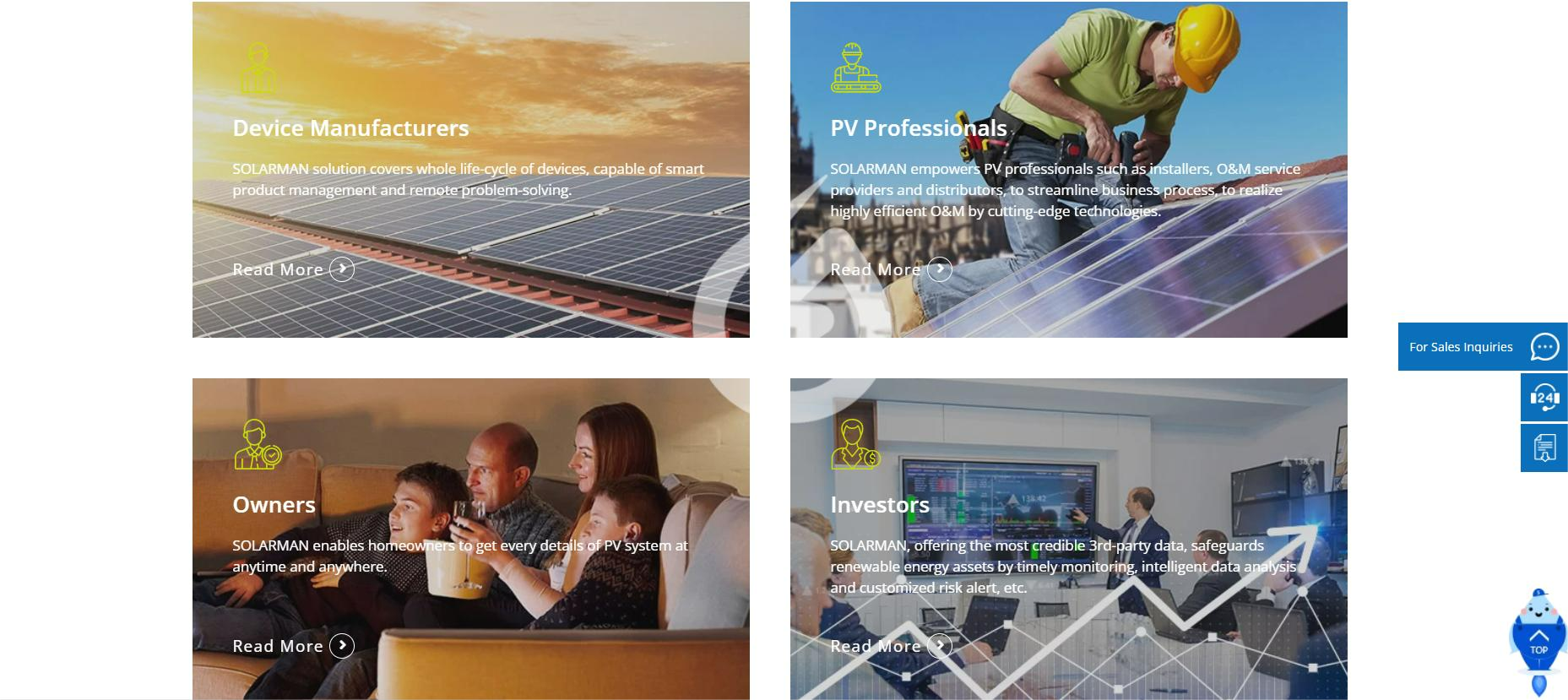 Welcome to visit www.solarmanpv.com to experience new features and services of SOLARMAN. If you have any suggestions and comments, please feel free to contact us. We will reply your message as soon as possible.
Adhereing to green vision and better future, SOLARMAN will make innovations and breakthroughs continuously and provide more professional and dedicated services in globe.
Thanks for being our ride partners, let's witness the continuous growth of SOLARMAN and embrace a zero-carbon future together.