With the rapid development of renewable energy, solar photovoltaic system has become an important clean energy option. With the advancement of PV technology and the expansion of the market, the solar PV monitoring market is also developing. The PV monitoring market aims to provide effective monitoring, management and optimization solutions for O&M personnel and owners of solar PV systems. New monitoring technologies, energy management strategies, and intelligent solutions are emerging to meet the demands of growing PV capacity.
There are many PV monitoring companies and systems on the market, which are mainly divided into the following categories according to the types of products and services:
● Hardware suppliers: These companies provide hardware equipment for PV monitoring systems, such as sensors, data loggers, smart meters, weather stations, anti-reflux boxes (also known as an export limiter or smart power controller), etc.
Software developers: These companies develop software for PV monitoring systems, including remote monitoring platforms, data analysis tools, and predictive models.
● Monitoring software for inverter manufacturers
● Integrators: These companies provide comprehensive PV monitoring solutions, integrate hardware and software, and provide customers with complete solar PV monitoring systems.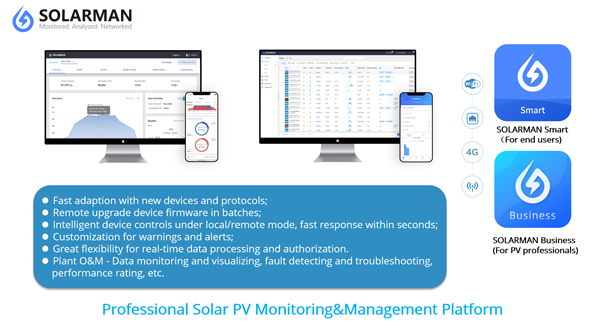 Different types of PV monitoring companies and systems have their own advantages and disadvantages.
For hardware vendors, they provide physical hardware devices to ensure reliability and stability.
Compatible with a variety of inverter brands, making it more applicable. But this type of company may not be as good as software-focused companies in terms of software functions and data analysis. Need to integrate with other systems, there may be compatibility issues.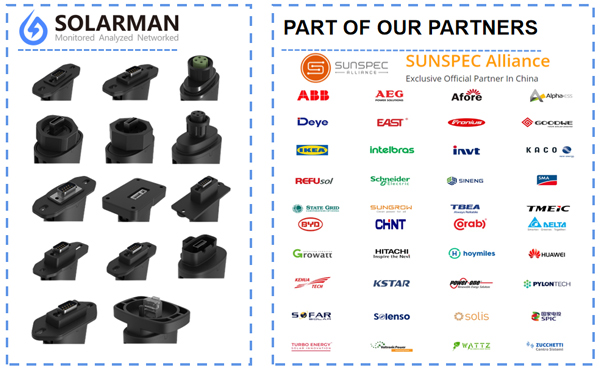 And software developers often require data loggers from third-party suppliers, but the data loggers and software had to be compatible. In the case of new features or extensions, there are sometimes time delays because the development is carried out by two manufacturers.
For the inverter manufacturer's monitoring software, the data is directly transmitted from the inverter, it can provide real-time monitoring and control of the inverter performance, suitable for users of the corresponding inverter brand, and easy to use and operate. However, with this monitoring software, you are limited to one inverter manufacturer and cannot simply switch to another. Functionality may be relatively limited, focusing on inverter performance monitoring rather than overall plant management. Sometimes there may be a lack of flexibility, and the performance experience is not as good as independent monitoring software.
For data loggers and monitoring software integrators (that is, "complete solar PV monitoring solution service providers"), the hardware and software come from the same brand and perfectly match each other, which simplifies the system construction process. PV monitoring is usually the core competitiveness of these independent monitoring manufacturers, which enables them to provide customers with a wide range of functions, which can be customized according to the specific needs of customers and provide solutions that are more in line with actual needs.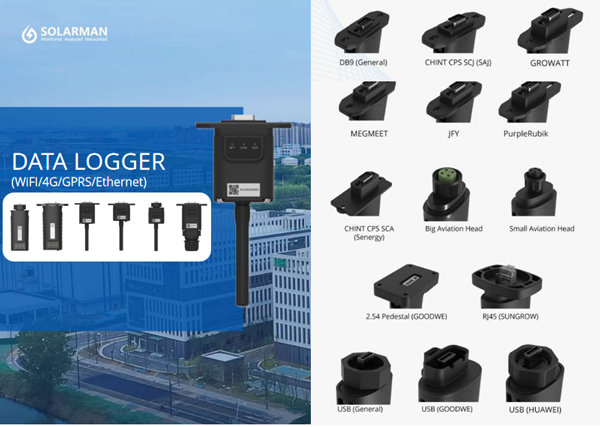 When choosing a PV monitoring solution that suits your needs, you need to comprehensively consider these advantages and disadvantages, and make trade-offs based on factors such as project size, technical requirements, and budget. Different companies and projects may have different preferences for different types of solutions. Overall, the data logger is the core of the PV monitoring system, which provides all the data from the PV system, which is then processed and output by the software.
With the most reliable hardware devices (multiple data loggers and different interfaces suitable for different inverter)s, functional software and outstanding service, SOLARMAN is the right choice for those who needs complete remote solar PV monitoring solutions . It meets requirements of device manufacturer, investor, project developer, EPC and plant owner, distributors, etc. Moreover, the tailor-made needs can be easily covered under SOLARMAN modular design.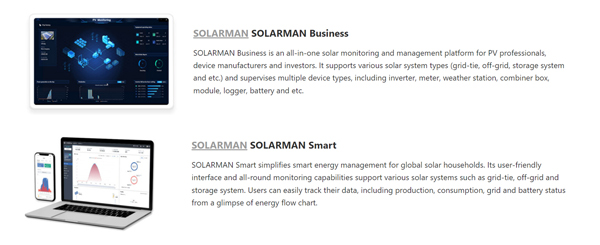 SOLARMAN software consists of two different products–SOLARMAN Business and SOLARMAN Smart. Both products are available in web-based portal and APPs.
SOLARMAN Business is developed to support professional service providers, covering the full life-cycle of PV plants;SOLARMAN Smart offers excellent experience to individual users, who can get all important data/information at a glance. The product is designed in simple style, ease of use, perfect for end-users.