SOLARMAN smart meter is applied for remote energy management, it works to measure electricity production & consumption of PV plants, households, factories, intelligent buildings and etc,. It can measure positive/negative active energy in real-time. Users can monitor these data at anytime and anywhere via SOLARMAN cloud platform.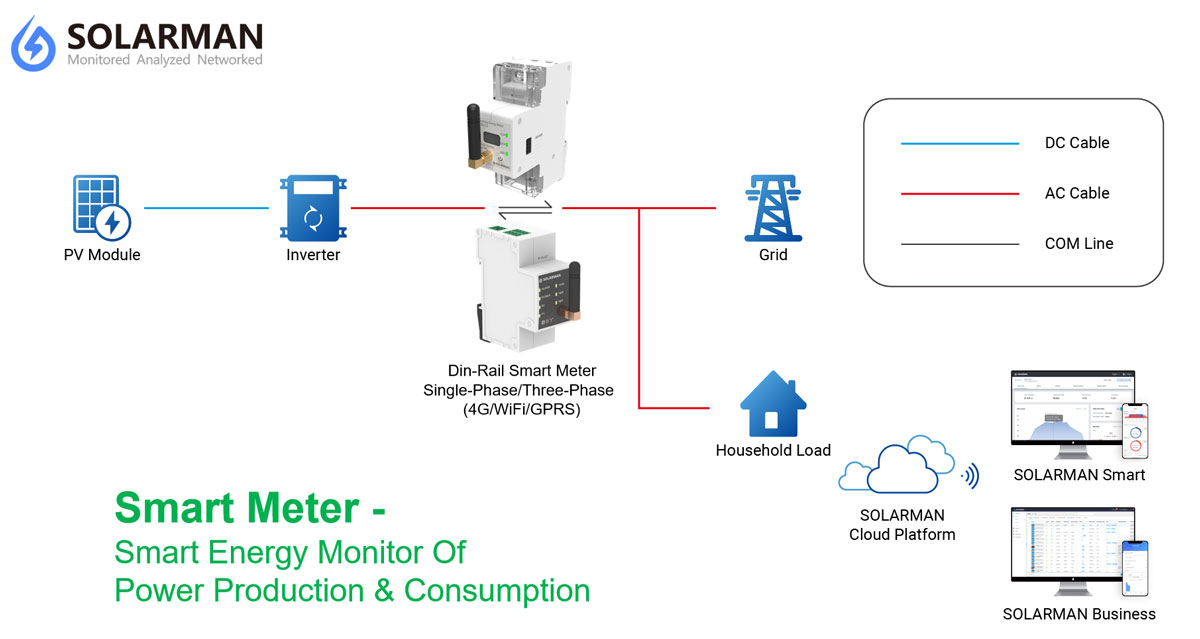 SOLARMAN Smart Meter, a best choice for solar PV distributors & installers & owners.
Pls contact info@solarmanpv.com to get more information and quotation for the smart meter.