The purpose of PV plant O&M can be divided into three parts. The first is to ensure the power production and plant yield. The second is to ensure the normal operation of devices in plant. The third is to guarantee the plant safety and device service life. It can be said that plant O&M is an essential part of PV plant development.
Login to SOLARMAN Business platform, click [O&M]-[Work Order].

Users can create a work order template here. There are two types of template. One is inspection sheet. Another is troubleshooting sheet.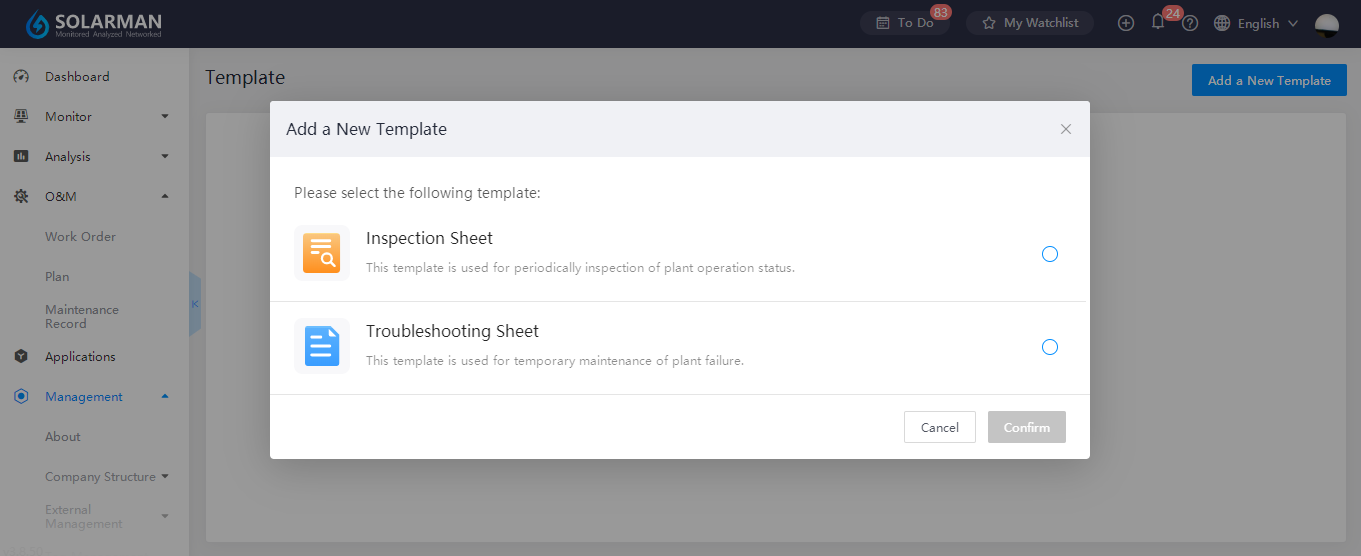 During the O&M progress, users can view the time node at a glance.