With the coming of Intelligent Internet Era, new energy field has been integrated with comprehensive network services.
Together with information technology, energy field forms green and efficient energy network, which applies to household energy, large-sized commercial&industrial energy and big data base.
IGEN-Tech is committed to providing one-stop PV monitoring solutions for global customers. With the establishment of highly intelligent energy network integrating energy monitoring and energy analysis, we insist to build a green and efficient energy world for all human beings.
INTERSOLAR EUROPE 2019 was held in International Convention and Exhibition Center in Munich, Germany on May 15-17, 2019. As a PV monitoring platform for the provision of information services to more than 200,000 PV power plants worldwide, IGEN Tech (B2.550D) presented you with a new generation of SOLARMAN PV monitoring&management platform (Version 3.0).
Let's take a peek at this year's highlights of IGEN-Tech~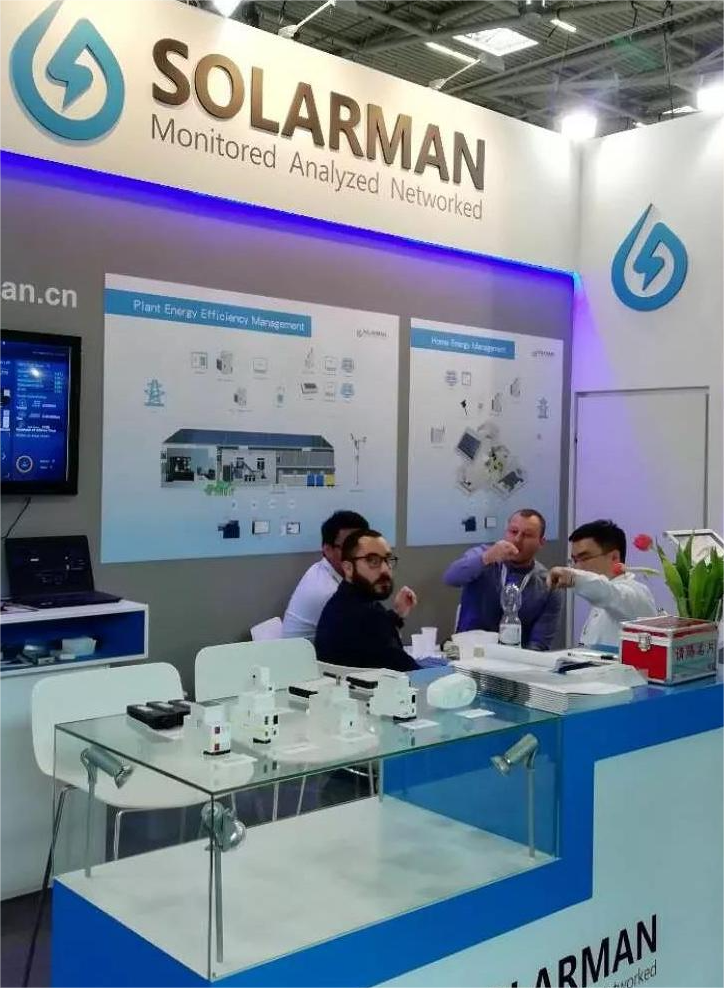 Highlight 1: New Generation of SOLARMAN PV Monitoring&Management Platform (Version 3.0)
SOLARMAN (Version 3.0)is a feature-rich software platform that covers whole life cycle of PV plants, perfectly serving all your requirements. Sectors in SOLARMAN covers plant development period, construction period, O&M period and device management. Users can check customer information, sales performance, marketing promotion, return rate analysis and risk assessment in plant development period. During plant construction period, services like plant design, freight transportation, plant construction, plant inspection will be offered. What's more, services like data statistics, abnormality analysis, work order dispatch, device maintenance and cash flow management will be offered in O&M period. In device management sector, users can manage alerts, protocols, commands and check ROI (Return on Investment) here. No matter what kind of user you are, SOLARMAN provides differentiated solutions for distinct users.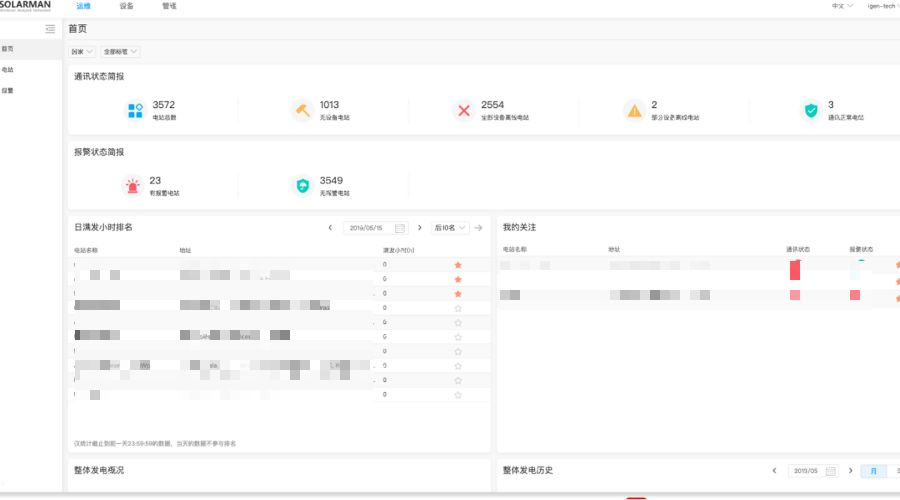 Full Life Cycle
Customer Management
1.Establish the normative customer archive, achieving multidimensional customer retrieval function.
2.Strict customer authority management, ensuring the security of customer information.
3.Sales leads tracking and orders analysis, turning opportunities into project performance.
4.Check shared data,e.g. project information, contract information, receivables management and invoicing.
Project Management
Cover the whole process of project, featuring in problem recording&tracing, alert early warning and etc,.
Reasonable project resource allocation, improving resource usage,increasing work efficiency and reducing management cost.
Mobile application enables users to get every details of project execution at anytime and anywhere.
Information sharing offers an efficient real-time interaction between owners and businesses, which guarantees the smooth flow of information and reduced communication cost.
O&M Management
Offering AI diagnosis, full screen display, customized work order, and spare parts management, O&M service providers can implement efficient management and spot problem easily.
Highlight 2: New Line of Single-phase/Three-phase Meter
In addition to the conventional Din-Rail Logger, Pro Logger and Stick Logger, SOLARMAN in particular introduced Single-phase/Three-phase Smart Meter to you. For energy management, SOLARMAN smart meter measures and controls electricity consumption of apartment, household, factory, charging station, PV plant, base stations and etc. It's highly reliable and accurate, with compact size and easy to install.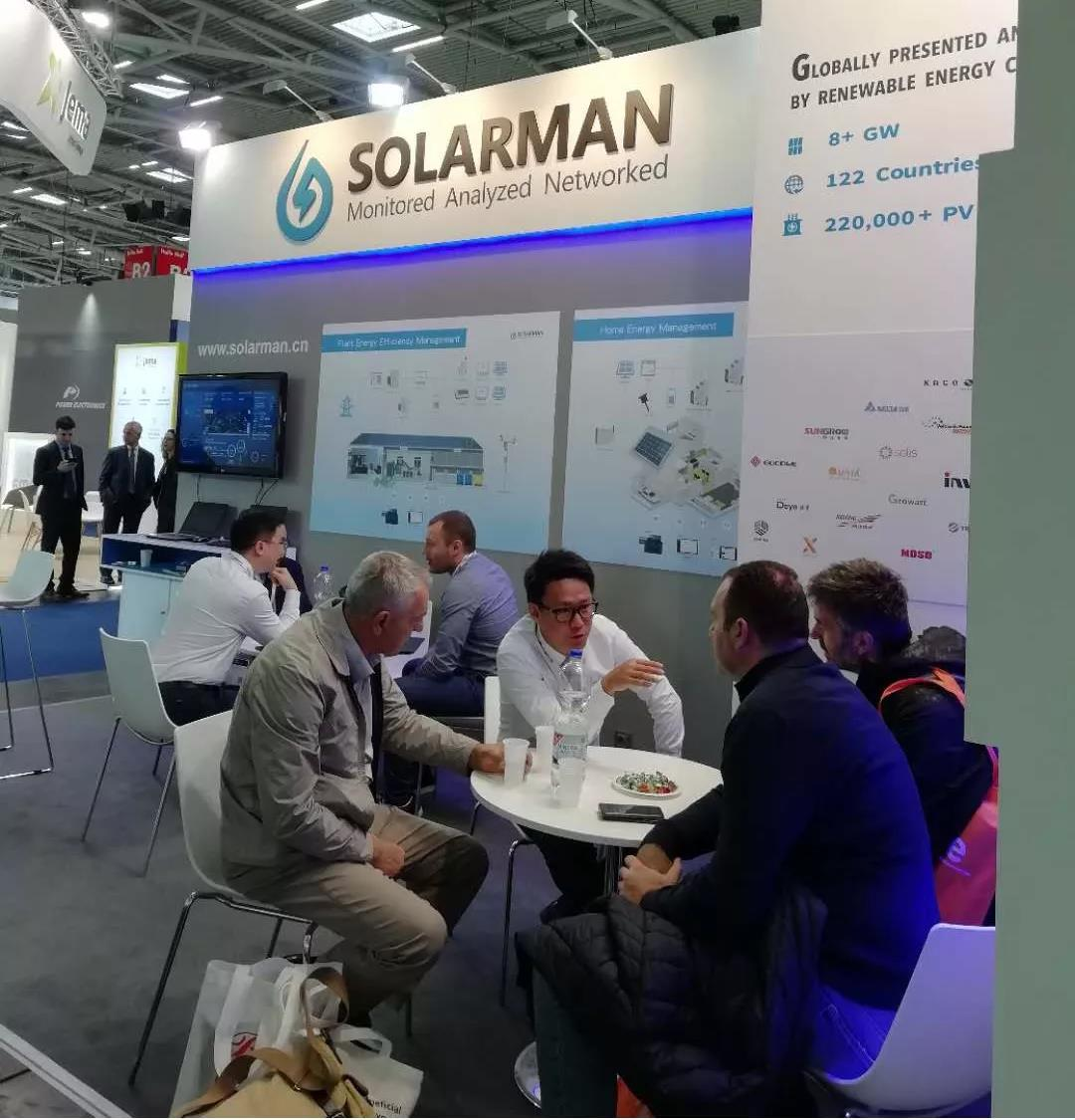 As we all know, Europe is a big clean energy market in the world, which has high entry threshold. And European customers pursue high product quality and good service experience. Being focus on innovative development of hardware and software for 12 years, our products have been highly recognized by European customers. As we are committed to becoming the most professional and powerful energy solution provider in the future, IGEN-Tech will continue to increase investment in research and improve our product experience and service.