Recently, ChatGPT has won the favor of many fans around the world and is the most popular AI intelligent chat robot.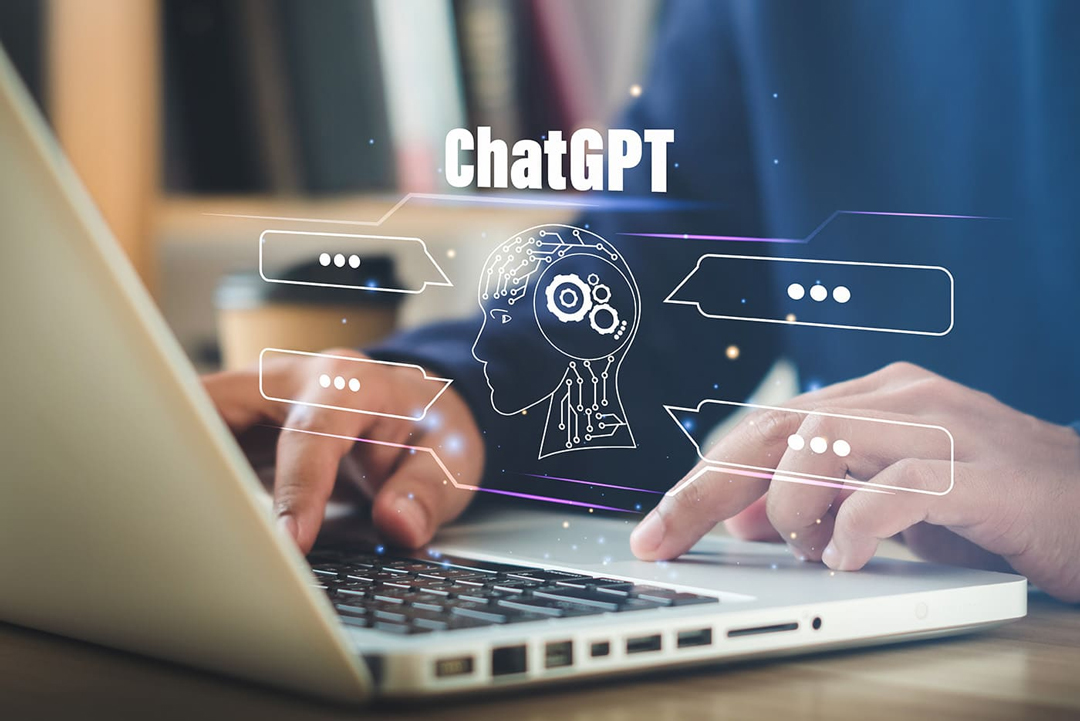 As you may know, ChatGPT is an AI chatbot developed by San Francisco-based startup OpenAI. OpenAI was co-founded in 2015 by Elon Musk and Sam Altman and is backed by well-known investors — most notably Microsoft.
ChatGPT is one of several examples of generative AI. These are tools that allow users to enter written prompts and receive new human-like text or images and videos generated by the AI.
SOLARMAN, as the world's leading independent distributed solar pv monitoring supplier. Let's see how ChatGPT evaluates SOLARMAN.
Solarman is a cloud-based platform for monitoring and managing photovoltaic (PV) systems. lt provides real-time performance data, system optimization, and fault detection. The platform is designed for both residential and commercial photovoltaic systems and is suitable for small to medium-sized installations.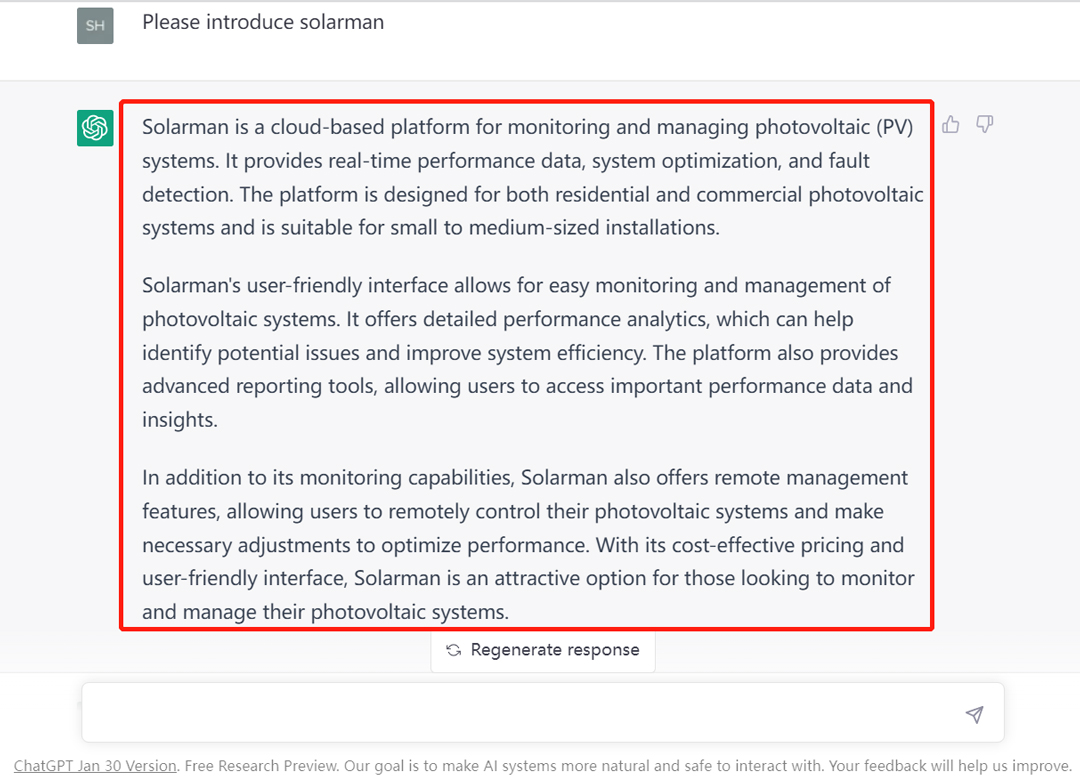 Solarman's user-friendly interface allows for easy monitoring and management of photovoltaic systems. lt offers detailed performance analytics, which can help identify potential issues and improve system efficiency. The platform also provides advanced reporting tools, allowing users to access important performance data and insights.
In addition to its monitoring capabilities, Solarman also offers remote management features, allowing users to remotely control their photovoltaic systems and make necessary adjustments to optimize performance. With its cost-effective pricing and user-friendly interface, Solarman is an attractive option for those looking to monitor and manage their photovoltaic systems.