With the rapid development of global distributed PV industry, the number of solar PV plants is increasing faster than ever. Meanwhile, remote O&M monitoring system for PV plant has received more and more attention from PV installers, O&M service providers and investors.
As we known, distributed PV plants are scattered. The distance between each plants is long, which makes O&M difficult. With the help of remote O&M monitoring service provided by SOLARMAN Smart or SOLARMAN Business, users can secure PV assets and guarantee the smooth&efficient running of PV plants at anytime and anywhere. When the device stops working due to aging or rare device defects, timely alert can help users realize fast and precisely troubleshooting. What's more, the function of early warning and periodic maintenance can reduce power loss for PV plant and improve power generation yield.
Pairing with the function of remote upgrade and debugging of SOLARMAN data logger, users can maintain and upgrade data logger remotely, which improves the O&M efficiency significantly.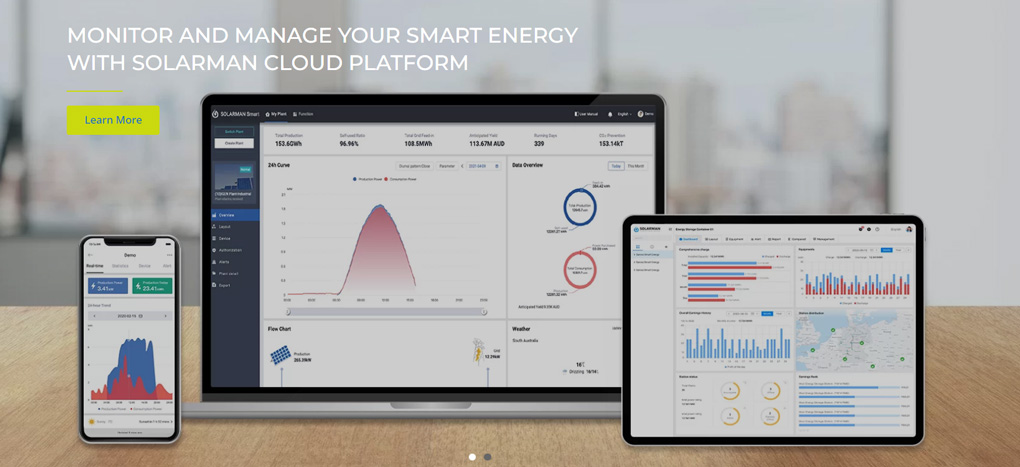 SOLARMAN data logger has two types. One is SOLARMAN stick logger, which is mainly used for residential PV plant. Another is SOLARMAN DIN-Rail logger, which is mainly used for C&I PV plant. SOLARMAN will offer smart O&M monitoring service according to user requirements.
Visit https://www.solarmanpv.com/products/data-logger/stick-logger/ and get more information about SOLARMAN data logger.