An energy monitor is a device used to monitor and track electricity usage, collecting and displaying data about a home or commercial & Industrial building's energy consumption. Typically consisting of a main monitoring unit and one or more secondary devices, these devices can be installed on the electrical meter box or circuit panel. By monitoring and tracking electricity usage, energy monitors can provide real-time energy usage data, helping users better understand their energy consumption and identify which appliances or devices are causing high energy consumption so they can take appropriate measures.
Some smart energy monitors can also be connected to devices such as smartphones or computers, allowing users to access their energy usage data anytime, anywhere. By using an energy monitor, users can better manage their energy consumption, improve energy efficiency, and reduce energy waste.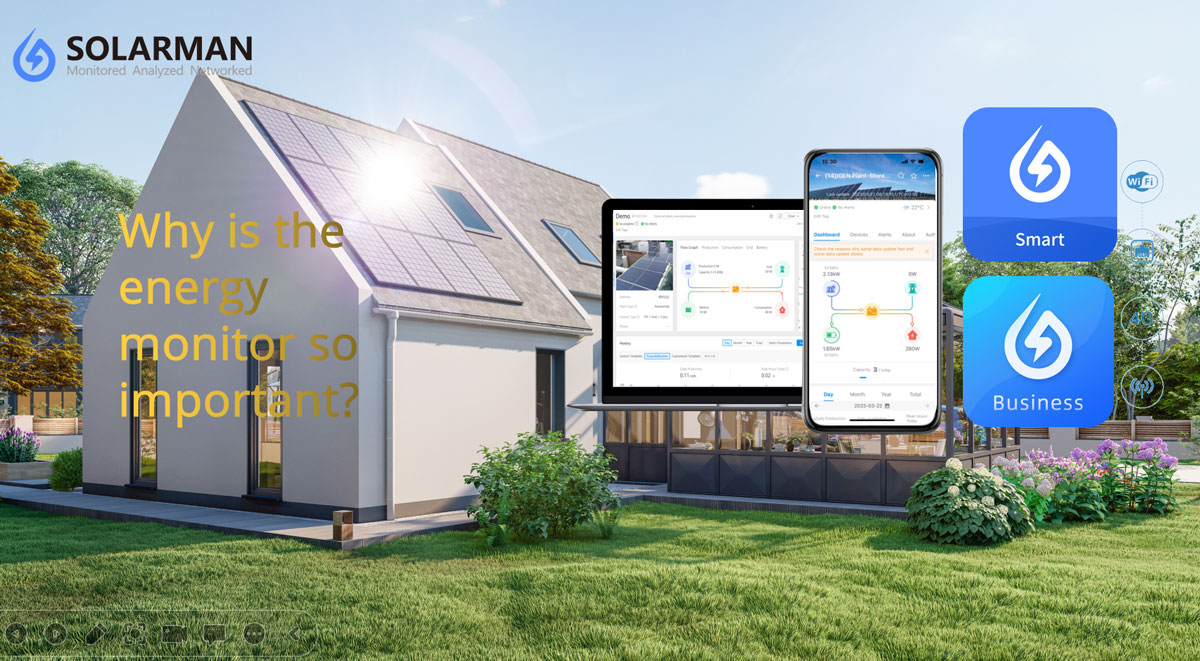 SOLARMAN Energy monitor is a device used for monitoring solar power plants, with several advantages as follows:
Reliable data monitoring: SOLARMAN Energy monitor can monitor the energy output and consumption of solar power stations in real-time, providing accurate data records and reports to help users better understand and manage their energy consumption.
Multiple communication interfaces: SOLARMAN Energy monitor supports multiple communication interfaces, including Wi-Fi, GPRS, Ethernet, etc., allowing users to monitor their solar power plants in various ways.
Easy to use: SOLARMAN Energy monitor has a simple and user-friendly interface and operation, by using SOLARMAN solar PV monitoring platform, users can view their monitoring data anytime, anywhere through devices such as smartphones, iPad, or computers.
Multiple device compatibility: SOLARMAN Energy monitor is compatible with various solar device such as inverter, meter, weather station, combiner box, module, logger, battery and etc.
In summary, SOLARMAN Energy monitor has advantages such as reliable data monitoring, multiple communication interfaces, easy-to-use, multiple device compatibility, and cost-effectiveness, making it an excellent choice for solar power station monitoring.